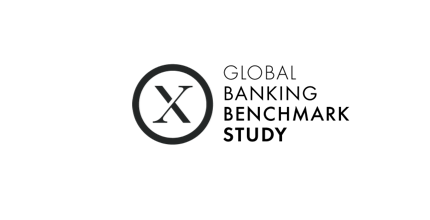 Four Ways Banks can Become Digital-First Leaders
In this final article of our Global Banking Benchmark Study series, we set out the lessons that banks can learn from 'transformation leaders', to deliver their own digital-first ambitions.
Publicis Sapient's Global Banking Benchmark Study identifies an elite cohort of banks that are currently leading the way to a digital-first future. These are the banks that have moved fastest to confront the challenges of digitization, including the threat posed by digital-first challengers, and embraced the opportunities of change. They accomplish this through a focus on customer experience and operational innovation.
Banks like ING are leading the way. "As digital-first capabilities evolve, there will be an increasing shift away from branch banking, says Marco Eijsackers, Global Head of Digital Transformation at ING. "You'll probably just be, for example, driving home, thinking about your retirement, and the technology in your car will enable you to take care of your financial needs at that moment."
Crucially, these transformation leaders recognize that technology enables broader change and isn't an end in itself. So what lessons can banks learn from the 14% of their industry peers that are charting the way forward on digital-first?
1. Know your competitors
The rise of digital-first challengers is reshaping the competitive landscape of banking. Incumbent financial-services firms must now respond to the threat posed by rivals that do not have to cope with legacy systems as they develop customer-centric digital propositions. Some of these challengers moving into banking come with significant resources, others are fintech start-ups with the agility to move at speed.
Transformation leaders are aware of this threat and moving to confront it. Notably, 67% of these banks recognize that they are not investing in digital innovation at a level sufficient to keep pace with digital-first challengers, and 37% say their transformation priorities are influenced by consumer technology companies.
2. Transform your people and culture
New tools are only part of the picture of transformation. Banks need a workforce that has the imagination to see what technology might deliver for customers and the skills to put that vision into practice. That requires upskilling and cultural change throughout the organization.
Leading banks recognize that technology, people and culture go hand in hand: 29% of transformation leaders say lack of workforce skills need to digitally transform were a barrier to transformation, against 24% of banks overall. Moreover, 19% of leaders highlighted a change-averse workplace culture as a barrier, against 17% more widely.